At Home | Em Casa, Lucy Joyce e Flavia Mielnik
£

110.00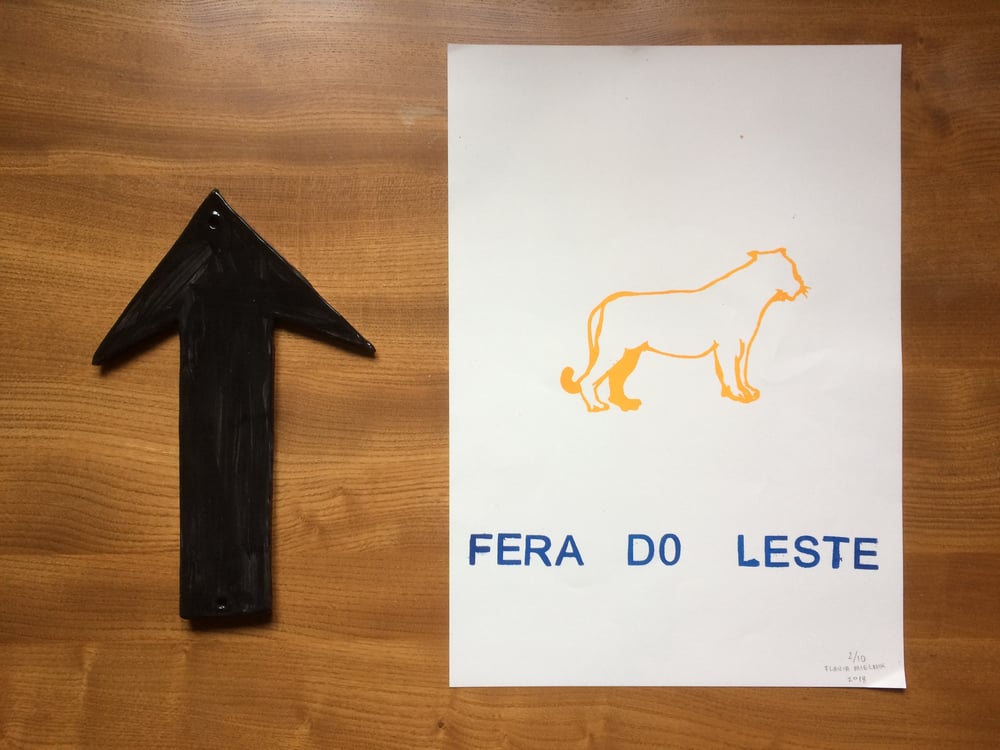 Joint artist edition made by Lucy Joyce and Flavia Mielnik to fundraise for the upcoming exhibition, 'At Home' in São Paolo, Brazil, 2018.
The risograph A3 prints Mielnik made during her time in London in February 2018, and the ceramic pieces Joyce has made since at her home. There are four different prints from Mielnik, and each of Joyce's pieces are individual; there are 15 available. Please see further images below.
For 'At Home', artists Lucy Joyce (British) and Flavia Mielnik (Brazilian) will present a series of works made in conversation across their two home cities: London and São Paolo, curated by Holly Willats (British), Art Licks.
Joyce and Mielnik's practices share common ground in their site-specific response to place and people; an interest in the everyday, and in exploring what it is that draws a person to a particular place or space. They both deal directly with landscape (whether urban, or rural) through temporarily adding work within public space, or isolating a specific existing feature in order to frame, disrupt, colour or highlight. Their different projects encourage a community to reconsider idiosyncrasies or common-place characteristics of place in a new way: to see their everyday environment in a new light.
For 'At Home', the two artists have together explored their two home cities and made work in conversation. Mielnik visited London in March 2018, when the two artists began a discussion about home, and what it means to feel settled within different situations and consequently within one's art practice. Joyce will now visit São Paulo, to work towards the exhibition that opens on 26 May. Subsequent new work looks at ways of living across London and São Paulo, examining the artists' shared understanding of place, despite different cultures, languages and geographies.
Share