Freddy Dewe Mathews Coffee Table
£

400.00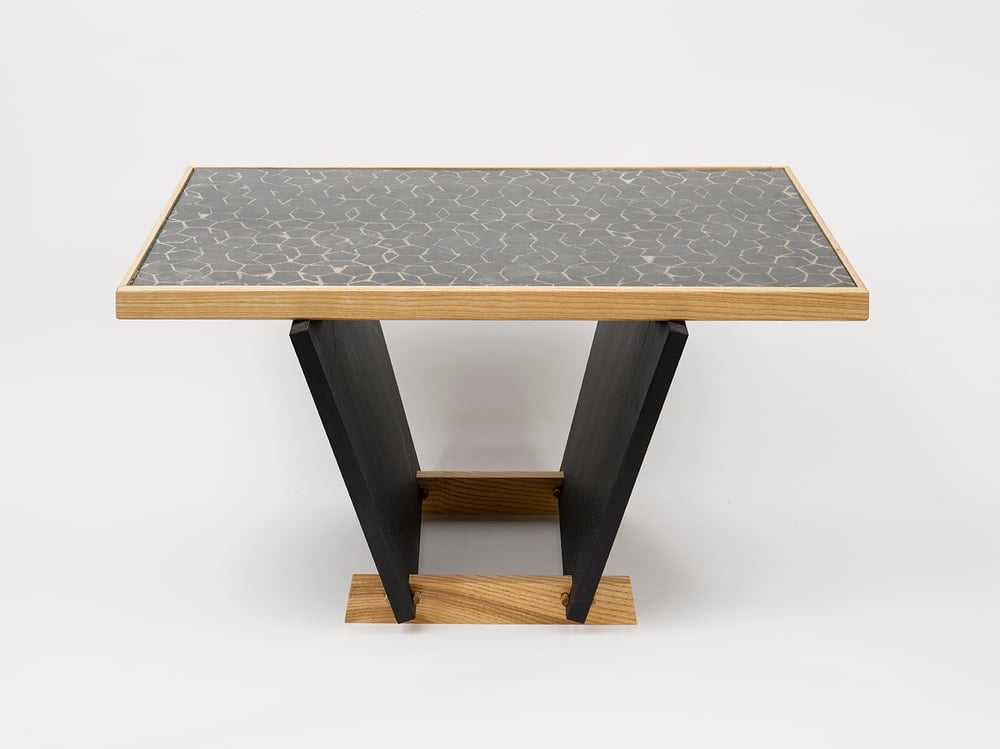 Coffee Table hand-made by artist, Freddy Dewe Mathews.
Edition: Unique
74cm (w) x 38.5cm (h) x 50cm (d)
"For A.L.T, I have hand-made a coffee table from a 'decommissioned artwork', a large format woodcut I made in 2010 which after its print run has slowly been transformed into a number of sculptures and now finally this table." - Freddy Dewe Mathews
Freddy Dewe Mathews (b.1985) lives and works in London, his multi disciplinary practice considers the shifting influence of history on the environments and places we live in. Exploring chosen sites and guided by archival and research material, his projects have taken in broad subjects, ranging from the legacy of the rubber industry in the Colombian Amazon, to the cult of the ill in the Swiss Alps.
He is currently in residence at Flora Ars+Natura, Bogotá and has exhibtited internationaly as well as taken part in a number of residencies in Europe and South America, including receiveing the Gasworks International Fellowship. In 2013 he published his first book, Bouvetøya: A Cultural History of an Isolated Landmass.
www.freddydewemathews.com
Photo: Jack Hems
Share